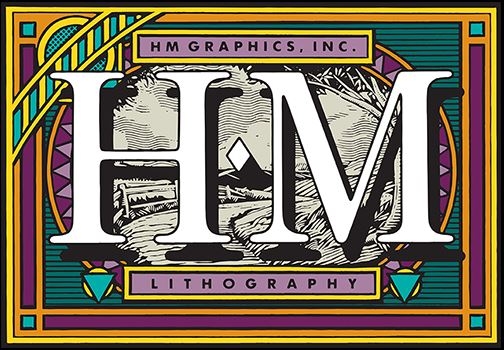 Long Established, Industry Leading Milwaukee Based Commercial Printer
<!–– Start Date & Time -->
Start Date & Time:
February 1, 2023 10:00 am CT
<!–– End Date & Time -->
End Date:
February 15, 2023 10:00 am CT
<!–– Inspection -->
Inspection/ Preview:
Tuesday, February 14, 2023 - 9:00 am - 4:00 pm, CT
<!–– Auction Location Address -->
Sale Location:
7840 W. Hicks St.,
West Allis, WI 53219
<!–– Asset & Inspection Location --> <!–– Map -->
<!–– Contact Info -->
Contact:
224-927-5320 - sales@pplgroupllc.com
<!–– Buyer's Premium -->
Featuring:
Printers – Plate Setter – Proofers
2017 HP Scitex L11000 Wide Format LED UV 63 x 128″ Color Printer with Auto Feeder and Delivery, S/N IL4700G264, 6297 Total Lamp Hours (Installed new in 2018). Video available
2020 Southworth LST4-36W Hydraulic Scissor Lift, 48″ x 96″ Platform, 4000 lb. Capacity, Portable
2014 Mimaki JFX 200 – 2513 Wide Format 98" x 122" Flatbed LED UV Printer, S/N R64AB364
(2) 2013 Mimaki JV33-160 Roll Fed UV Printers, S/N's K837D647, K837D648
Kodak Nexpress 2100 Color Printer w/NexGlosser
Laser Printers: (2) Canon 710 Printers, Several Lexmark Printers
2021 Baldwin Guardian PQV 4K Print Inspection Station, for Offline Proofing, Mounted on Streamfeed Vacuum Base, Base Model DG20, S/N 91929
2008 Kodak Magnus 800 Quantum Plate Setter with Auto Plate, S/N 80105, AGFA Elantrix 125 DX Processor, Polychrome Plate Stacker
Epson Two-Sided Proofer: (2) Epson Sure Color T7270, (2) Startech.com Registration Cameras, Portable Rack
(2) Epson Sure Color T7270 Single Sided Proofer & (1) Epson Sure Color Single Sided Proofer
Mimaki CF-0912-2 Plotter/Proofer
Large quantity of print supplies & paper products including 48" x 96" x 3/16" Foam Core, B Flute Corrugated Sheets and large quantity of boxes
Die Cutters, Routers – Paper Cutters – Paper Jogger
2003 Iberica (KBA) Tr 105f Varioplan 41″ Autoplaten Die Cutter W/Stripping, Digital Plc Controls. S/N 2003297, 26,680 Indicated Hours
1999 Iberica (KBA) JRK 105 Autoplaten Blanker Die Cutter, S/N 1999198
2005 Bograma BSM 450/220/15 Plus Servo Driven In Line Die Cutter/Punch
2015 Dyss X5 Digital Cutting Table W/Multi Tool Head, S/N 16300CNKC150302, Includes 6 Tool Heads, Video Available
2014 Dyss X7 Digital Cutting Table W/Super Head with Kvision, Router Attachment, Includes 8 Tool Heads S/N 16300CRKC141201, Video Available
2004 Polar 137XT-AT 54″ Paper Cutter S/N 7441239 W/Autotrim, Dorner Inclined Waste Conveyor, Back Gauge Mounted Squeeze Rollers, Only 433,000 Indicated Total Cuts, (5) Knifes
2006 Polar RA-4 Paper Jogger W/Air Removal Roller, S/N 7682032, Polar LW1000-4 Paper Lift
Polar 92EMC 36″ Paper Cutter, S/N 5511871
Multifeeder MFT350 IP3 Product Feeder on Cart, S/N 1606-09367
Bindery Equipment
Heidelberg Stahl ST90 4 Pocket Saddlestitcher W/Cover Feeder, S/N 090MA0001
Kluge Omnifold Folder/Gluer with GMS Gluer X2, Tipping Plate and (4) Tape Applicating Heads, S/N 9285
HHS HMP-04 1X4-PDE Hot Melt Gluer on Cart, C-420 Controller & Nordson Gluers
GBC 5031TS Laminating System W/Auto Pile Feeder, Thermal 2-Sided Laminator, and Cutter, S/N RK01994G
Mailing
2016 Walco Label Base with Domino K 600i 4.25″ UV Inkjet Heads and Phoseon UV Dryer
Videojet Inkjet Addressing Line with Videojet Crescendo Controller and 2 BX6600 Print Heads
Mail Table Line with Stahl Feeder, Videojet Printer, Kepes Vacuum Table and Lake Image Inspection System
2007 Heidelberg Popp Vacuum Hold Down Mail Table with Plow Folds
Kirk Rudy 535 Tabber, Walco Vacuum Feeder
Packaging
2016 Eastey VSA1721-TKV1 Fully Automatic Shrink Wrap with Touchscreen Digital PLC Controls and Clamco Tunnel
2005 Texwrap Automatic Side Seal THFC10 Shrink Wrapper with Lugged Infeed Conveyor and T1322-2-01 Tunnel
Material Handling – Plant Support Equipment
2008 CAT MRR45 Electric Order Picker, Capacity 4,500 Lbs., Double Mast, 214 In. Vertical Reach, 24 In. Horizontal Reach, 9747 Indicated Kh, S/N 2GL01285/B13747
CAT EP20T 3-Wheel Electric Forklift, Capacity 3,500 Lbs., Triple Mast, 191 In. Vertical Reach, Side Shifter, 3218 Indicated Hours, S/N 6MM01568/B1226B
Selco V5-HD Vertical Baler, S/N 079966878
2011 Highlight Predator XSLP Pallet Wrapper & Muller 2201 Pallet Wrapper, S/N A3900195
(2) Gardner Denver Air Compressors, (2) Air Dryers
Misc. Plant Equipment
(2) Signode Strappers
Heat Seal Shrink Wrap
Seal Ultra Plus Laminator
Nordson Gluers
2017 Abbeon Plastic Bender
Heidelberg Windmill
Several Stahl Folders
Stahl Ps Pressing Unit
Rosback Stitcher
(2) Heidelberg Quickmaster Presses
Fenimore 258 Inline Punch
Felins US2000 Paper Bander
Pallet Shelving
Apple I Mac's
And Much More!
BUYER'S GUIDE COMING SOON
RIGGERS:
Rich Canter
Commercial Rigging
865-279-4078
commercialriggers@gmail.com
Beaux Fowler
American Rigging & Millwright Service
815-494-0852
beaux@americanrigging.net
RIGGER INSURANCE:
See Rigger Insurance Requirements (detailed) link above
CERTIFICATE HOLDER:
PPL Group, LLC (Certificate Holder & Additional Insured)
105 Revere Dr., Suite C
Northbrook, IL 60062
ADDITIONAL INSUREDS:
PPL Group, LLC (Certificate Holder & Additional Insured)
105 Revere Dr., Suite C
Northbrook, IL 60062
PPL Acquisition Group XVI, LLC
105 Revere Drive, Ste. C
Northbrook, IL 60062
HM Graphics, LLC
7840 W. Hicks Street
West Allis, WI 53219
North East Printing Machinery, Inc.
133 Havilah Street
Lowell, MA 01852
PAYMENTS:
No Credit Cards are accepted.
You may pay via wire transfer, ACH transfer, money order, cash, cashier's check, or company check accompanied by a bank letter of guarantee.
WIRE/ACH TRANSFER INSTRUCTIONS:
CIBC (The Private Bank & Trust) Bank USA
120 South LaSalle
City/State Chicago, IL. 60603
Phone# (312) 564-6800 Option #1
ABA# 071006486
SWIFT# PVTBUS44
Bene: PPL Group LLC
Account number: 2438450
Proudly in conjunction with: