Brown Industries
/ / / /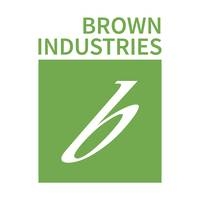 Closure of World-Class Printing & Packaging Facility
Online Timed
Start Date & Time
July 24, 8800 4:39 pm ET
End Date & Time
December 16, 2021 10:00 am ET
Inspection/ Preview
Available by Appointment Only on Tuesday, December 14th and Wednesday, December 15th from 8:00 AM – 4:00 PM (EST)
Sale Location
205 W. Industrial Blvd.
Dalton, GA 30720
VIEW MAP
Contact
224-927-5320 - sales@pplgroupllc.com
Buyer's Premium
18% Online
PAYMENTS:
No Credit Cards are accepted.
You may pay via wire transfer, ACH transfer, money order, cashier's check, or company check accompanied by a bank letter of guarantee.
WIRE/ACH TRANSFER INSTRUCTIONS:
CIBC (The Private Bank & Trust) Bank USA
120 South LaSalle
City/State Chicago, IL 60603
Phone# (312) 564-6800 Option #1
ABA# 071006486
SWIFT# PVTBUS44
Bene: PPL Group LLC
Account number: 2438450
REMOVAL:
Removal Begins: Monday January 3rd
Removal Ends: Monday January 31st
Removal Time: 8:00 AM – 4:00 PM CDT
Small, hand-held carry items must be removed by Friday January 7th The Branford Group is not responsible for missing items after that time period.
RIGGER:
Graphic Equipment Movers
Contact: Connie Vincent (615) 452-7663 or (615) 804-8306
graphicmovers@gmail.com
www.graphicequipmentmover.com
Gorham Industrial LLC
Contact: James Gorham (803) 617-8434
james@gorhamindustrial.com
www.gorhamindustrial.com
Moore Machinery Movers
Contact: David or Johnny (404) 363-2562
mooremachine@bellsouth.net
www.mooremachinerymovers.com